REDLANDS, Calif. — Embracing a "sustainable lifestyle" may seem daunting, but local climate activists say it's essential for creating a cleaner and healthier environment.
Recyclable organic waste like food scraps, yard trimmings, paper, and cardboard make up half of what ends up in California landfills and emit 20% of the state's methane, according to CalRecycle. In addition to the environmental toll, excessive consumerism can impact one's mood and well-being. And when it comes to reducing one's carbon footprint, choosing public transit or biking over driving contributes to better air quality.
ANCA Redlands' upcoming workshop on Wednesday, Nov. 15 will guide individuals through the process of reducing consumption and carbon emissions.
"The Joy of Sustainable Living" event will feature Jennifer Camp of Practical Solutions, an expert in decluttering and organizing living spaces.
Camp will offer ideas to help residents incorporate the 5 Rs—Reduce, Reuse, Recycle, Rethink, and Repair—into their daily lives, offering a roadmap to a more sustainable lifestyle.
Members of ANCA will provide an introduction to the 5 Rs, and speak about the roots of the waste problem and how it escalated in a relatively short period.
"We are hoping that Redlands can be more of a model community on developing sustainable living principles, recycling or using public transit, walking more or using bicycles," said Ron Running, who is helping organize the event.
The Resilient Living program encourages individuals to act not only in their personal lives but also within their neighborhoods and the broader community. The immediate results of implementing the 5 Rs can instill hope for a cleaner, healthier environment for future generations, according to organizers.
"We've all had the luxury of living a more unsustainable lifestyle without facing the consequences, and now we are seeing more and more climate change: colder winters, hotter summers, dramatic storms, and so it's time that we all start taking it seriously and doing what we can to help the situation," said Running.
The free event will take place on Wednesday, Nov. 15 from 6 p.m. - 7:30 p.m. at the Redlands Community Center. Register or just drop in: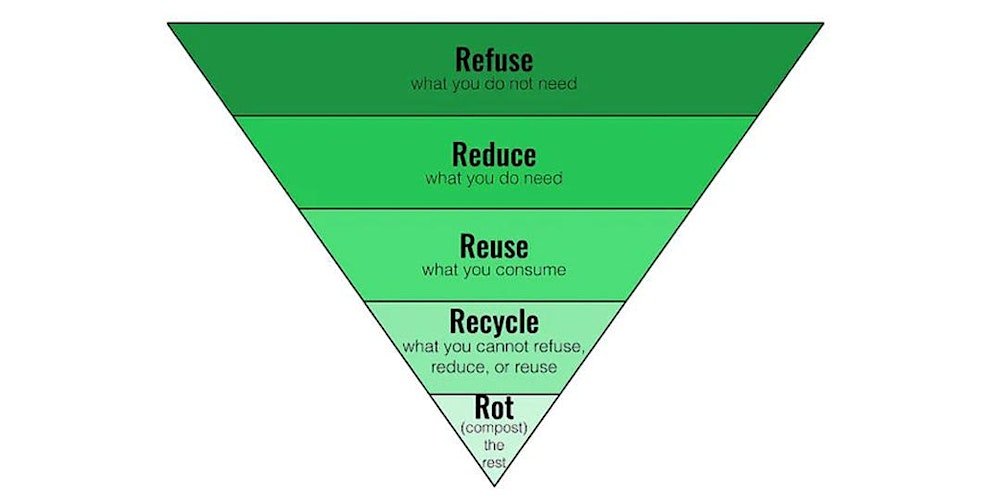 Comments