Welcome to Community Forward Redlands.
Our newsroom is dedicated to delivering hyper-local news and explaining how public policy impacts our community.
Subscribe for free to get our weekly newsletter straight to your inbox:
👋 Who we are
Community Forward Redlands launched in 2022.
We provide a modern way to get local news. You can read our articles online, in your inbox, or through our weekly digital newsletter.
We are a part of the Redlands community and care deeply about providing news that is community-focused and drives solutions.
📢 News tips
If you want to say hello or share a story idea. We love to hear from you. You can email: hello@communityforwardredlands.com or call us at 909-654-7770.
Thank you for reading and supporting local journalism.
Cheers,
Stephanie
Founder and Editor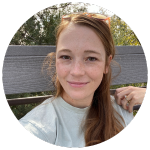 ---
Follow us on social media for more local coverage: Instagram Facebook Twitter
---