REDLANDS - Downtown Morning Market will remain on State Street, for now. At last night's City Council meeting, residents and business owners shared a range of thoughts about the new Saturday morning market.
After being closed for almost two years due to the COVID-19 pandemic, the downtown market reopened on March 4, 2023, on State Street, between Orange Street and 7th Street.
The initial response from vendors and attendees was positive, according to city staff. However, some downtown business owners raised concerns about parking and competition from vendors.
In response, the Mayor and city staff met with downtown business owners to discuss their concerns. The Mayor suggested a plan to move the market to Citrus Avenue between Eureka Street and Orange Street. Most of the businesses in attendance at the March meeting preferred the new location.
At Tuesday night's City Council meeting, residents, business owners, and vendors voiced their opinions on whether the Market should move.
There was some support from local business owners for moving the market to Eureka and Citrus Avenue because it's still near downtown without blocking State Street. However, others shared their concerns that this location would cause traffic congestion and be unsafe for pedestrians. Many worried that the location would be aesthetically unpleasant once construction begins on the former Redlands mall lot.
Moving the market to Ed Hales Park near State Street was another proposal. Major objections to that location center around parking, as it can be difficult for shop owners and employees to find parking during the weekend.
Others felt that the market should move back to its original Thursday night timeslot so as not to compete with other weekend markets in the area. However, city staff reminded the Council that this is not an option due to limited City resources.
Finally, there were many in support of making no change to the Downtown Morning Market on State Street.
A coalition of business owners, represented by the Redlands Chamber of Commerce, largely supported the current location of the market.
Redlands Chamber of Commerce Executive Director, Evan Sanford presented a survey of active chamber members who run businesses on and near State Street.
The chamber members surveyed said the market has had a neutral (64%) or positive impact (25%) on their business.
But when asked about the importance of having the market on State Street, 41% said it was important or somewhat important. A third of respondents said it was not important at all.
The proposed alternative location on Citrus between the mall and Frontier parking lots was also considered in the survey. Nearly half of the respondents said they were against the idea, while 22% were in favor of it.
"As has been mentioned before, if the City wishes to foster a family-friendly downtown market, it needs to be on State Street specifically. With the three major developments planned for the immediate area, all sides of the mall will have fences, cranes, machinery, and dust – hardly a destination for families, residents, or visitors," Sanford told the City Council.
The survey also highlighted several challenges to be addressed, including customer and employee parking, ease of access, and public restrooms.
One of the most significant parts of the survey, according to Sanford, is that 80% of respondents said they are willing to wait two months to re-evaluate and provide feedback on the impact of the new market.
About 16% wanted to check back in a month and only 3% said it needs to change now.
A common theme shared by many of the residents and business owners was to wait-and-see.
Michael Eubanks, the owner of Jack's Toy Shop on State Street, said it's too soon to move the market. "We all want to see more customers and we all want to see it thrive. So if it has to be done on Saturday, I say we continue with where it's at and see what happens," said Eubanks.
Eubanks also said he prefers a Sunday afternoon market.
After hearing public comments, council members agreed that it is too soon to understand the impact the market could have on downtown businesses.
Ultimately, the City Council agreed to take "no action" and keep the market on State Street. However, they acknowledged there are still concerns that need to be addressed, such as parking and accessibility. The Council agreed they are open to hearing more feedback and will continue to watch the situation.
Sidewalk Vendor Regulations - Pass 3-1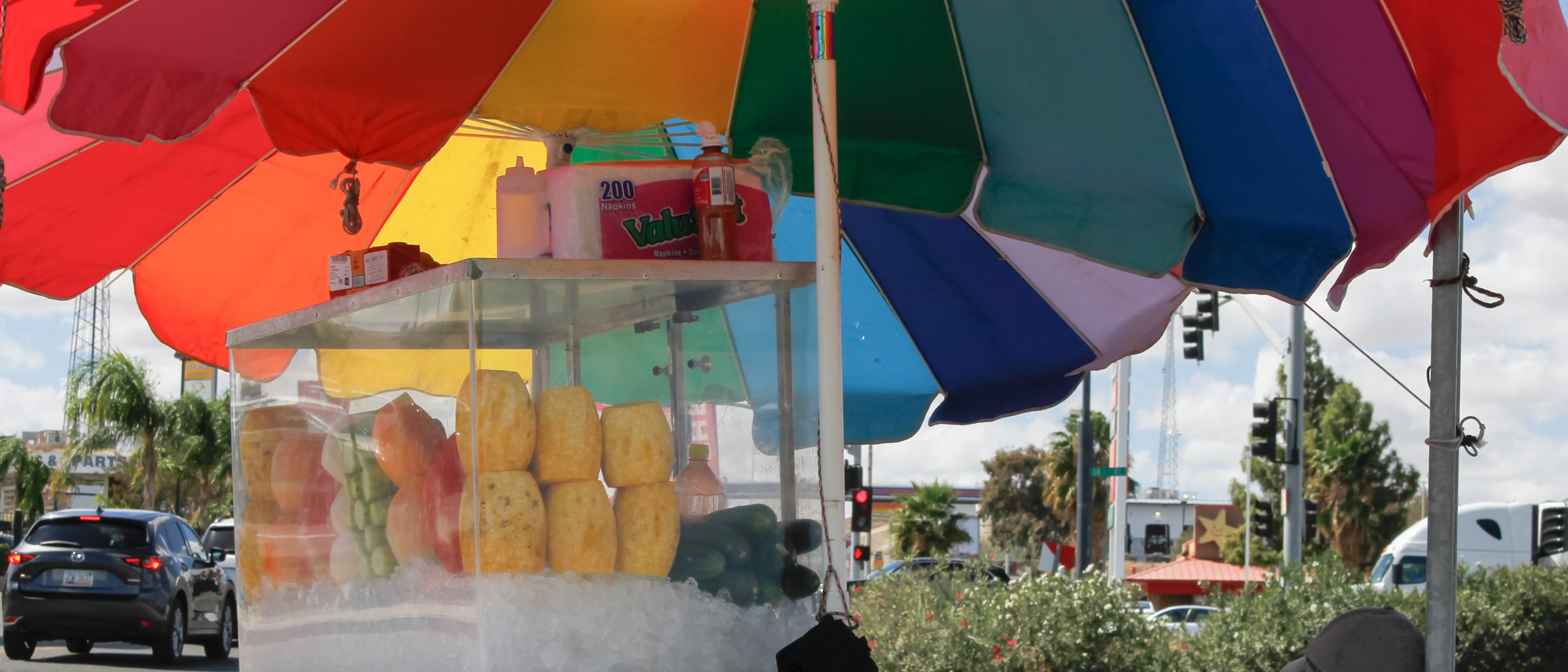 City Council votes in favor of new regulations on sidewalk vending in Redlands.
Mayor Eddie Tejeda, Mayor Pro Tem Paul Barich, and Council member Mario Saucedo voted to support the new rules.
Council member Denise Davis asked that the Council table the measure and seek additional input from sidewalk vendors and their advocates. After her colleagues denied the request, Davis voted against the measure.
Council member Jenna Guzman-Lowery was absent from the vote. The ordinance will go before City Council for a second vote.
Comments