REDLANDS, Calif. – After repeat burglaries, a small business on State Street is picking up the pieces and asking the community to pitch in with paint.
Board Game Paradise, located at 109 E State Street, has been burglarized twice in the last two weeks, according to police reports.
It first happened on Friday, August 25, at around 8:30 am. The surveillance video shared by the business owner shows someone breaking in through the front door.
Then, on the morning of Friday, September 8, it happened again. This time, the intruder smashed the front window, according to Richard Matney, the owner of Board Game Paradise.
It appears the thief was targeting something very specific both times. The intruder went straight to the Pokemon section of the store, said Matney.
According to Matney, the police do not yet have a suspect, but he thinks it's the same person. "Just from his build and what we can tell from the video, it looks like the same person."
The first time, the thief caused about $2,000 in store damage and stolen products. Matney is not sure yet how much damage this most recent break-in caused.
Despite the hand he's been dealt, Matney is not focusing on the loss.
Instead, he's asking the community to help brighten up the board that covers part of the storefront window.
"It's like signing a cast on a broken arm. Turn bad things into something fun. That's what we do around here."
The neighboring business, Jack's Toy Store, donated paint and brushes to help with the effort. Matney is inviting the community to help paint and decorate the board.
"Help us make this something positive."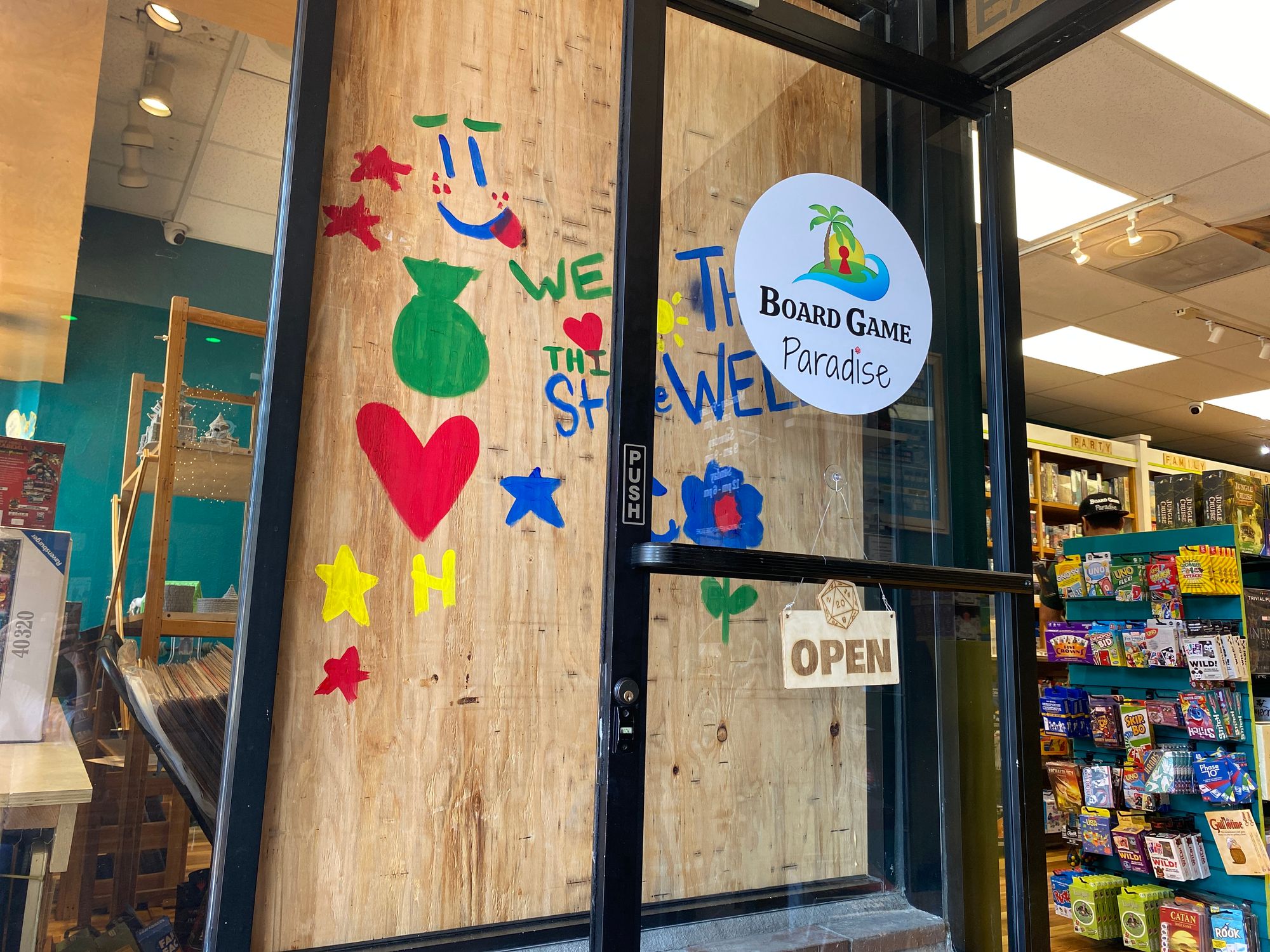 Board Game Paradise is a family-owned board game store that opened in Redlands in October 2020.
---
Comments