---
UPDATE 06/07/23: Regulations on sidewalk vending passed unanimously by Redlands City Council. The City Council's ad hoc committee recommended changes to the ordinance, made up of Mayor Pro Tem Paul Barich and Council Member Jenna Guzman-Lowery. After listening to street vendors and residents who opposed the original ordinance as too restrictive, the committee came to a compromise. The revised ordinance balances the need to protect public safety while allowing street vendors the opportunity to engage in the local economy. At last night's meeting, members of the advocacy group Inland Coalition for Immigrant Justice praised the Council for their efforts to revise the ordinance. They also urged the City to provide support and educational resources for local street vendors. The Redlands Chamber of Commerce also shared its support for the regulations and its intention to help vendors understand the new rules and remain a part of the local economy.
Under the new ordinance, all sidewalk vendors must have a valid business license and provide proof of general liability insurance. Stationary sidewalk vendors are prohibited from residential zones but are allowed in the downtown area as long as they do not limit ADA access on sidewalks. Roaming vendors are allowed in all areas from sunrise to sunset. New regulations allow for shade structures but limit vendors' proximity to schools and events. The ordinance also includes a warning for the first violation and fines for additional violations ($50-$100).
---
Revised sidewalk vending rules to go before City Council
Maintaining access to downtown but limiting residential areas
REDLANDS, Calif. - A new set of rules governing where and how sidewalk vendors can operate in Redlands is going back before the City Council this week. In April, a City Council ad hoc committee was tasked with reviewing the ordinance. Its proposed changes aim to balance providing opportunities for micro-businesses while ensuring accessibility and public safety. This newsletter looks at these changes and what they mean for the future of sidewalk vending in Redlands.
Rules to regulate sidewalk vending
The City of Redlands currently has no rules in place to regulate the operation of sidewalk vending. City Council first considered an ordinance in 2021, but it was dropped after significant public opposition. A new ordinance regulating sidewalk vending was introduced in March of 2023. You can read the background here.
In April, City Council voted to table the ordinance after hearing public comments from residents and policy recommendations from the non-profit Inland Coalition for Immigrant Justice (ICIJ).
Advocates for sidewalk vendors raised concerns that the proposed ordinance placed too much burden on vendors and hindered their ability to make a living in Redlands.
Immigrant advocates also argued that the exclusion created by the "Business Area Sidewalk" encompassing most of downtown Redlands was unjustified. Advocates explained that new vending cart technology like "revolutionary carts" creates a new opportunity for sidewalk vendors to sell food safely in these desirable vending locations.
The original ordinance prohibited sidewalk vendors in much of the downtown core due to concerns over crowding and ADA sidewalk compliance.
"There's no proof that they're causing any accidents and that they will cause any accidents," said Lyzzeth Mendoza from Policy Director ICIJ during public comment.
The ICIJ submitted its complete recommendations to the special committee formed by Mayor Pro Tem Paul Barich and Council Member Jenna Guzman-Lowery.
Here is a look at the recommended changes to the ordinance.
Access to downtown areas
The revised ordinance removes the limitation on the defined "Business Area Sidewalk." This means both stationary and roaming sidewalk vendors could operate on sidewalks in downtown Redlands as long as they do not obstruct ADA access. Previously, there was a specific mention of "Business Area Sidewalk," but the committee has removed this reference, considering that the remaining provisions adequately address ADA concerns.
Limiting operations in residential neighborhoods
Roaming sidewalk vendors would be allowed to operate in residential areas from "sunrise to sunset." A change from 10am to 6pm in the original ordinance. The revised ordinance still prohibits stationary sidewalk vendors - like stationary fruit carts - from operating in the city's residential zones.
Shade Structures
Stationary sidewalk vendors would be allowed to have small shade structures. Initially, shade structures were prohibited due to potential infringement on ADA path of travel. However, the revised draft permits using umbrellas as long as they do not impede accessibility.
Distance from schools and events
The revised ordinance reduces the required distance between both roaming and stationary sidewalk vendors from schools, farmer's markets, and special events.
Farmers' markets or special events changed from 500 feet to 200 feet.
Schools changed from 500 feet to 100 feet.
Fines
In addition to the changes in vending regulations, the committee has also deliberated on administrative fines. The original draft mirrored state law but allowed modifications within the legal limits. Under the revised proposal, the fines for the first violation have been removed. The fines for the second and third violations have been adjusted, while the maximum fine for subsequent violations within a year adheres to the state law limit of $500.
The second violation fine is reduced from $100 to $50.
The third violation fine is reduced from $200 to $100.
Confiscation of food and equipment
Regarding enforcement measures, the committee debated including provisions regarding confiscating food and equipment.
Guzman-Lowrey recommended eliminating the section entirely, relying solely on administrative fines.
However, Barich proposed retaining the ability to confiscate food in cases of immediate threats to public health and safety while removing the ability to confiscate equipment.
The draft ordinance incorporates both options, allowing the City Council to consider and decide accordingly.
What's next
The City Council will vote on the revised ordinance on Tuesday, June 6, at 6pm at City Hall and on Zoom. You can read the entire ordinance on the agenda.
You can send a message to your city council representative.
Help plan public infrastructure
Residents are asked to contribute to shaping the future of the City's physical infrastructure system.
The Municipal Utilities and Engineering Department is holding two public workshops to review planned Capital Improvement Projects (CIP) through 2024.
These projects involve repairing, replacing, or constructing vital infrastructure such as streets, buildings, parks, street lights, water, sewer, and storm drains.
Every year the City reviews suggestions and evaluates existing infrastructure to prioritize improvements.
Residents can participate in two workshops in June. Members of the Municipal Utilities and Engineering Department will talk about the proposed projects and be able to answer questions and concerns. The first workshop is today at City Hall from 2:00 pm - 4:00 pm. The next workshop is planned for the weekend.
Saturday, June 10
10:00 am - 12:00 pm
City Council Chambers
Civic Center, 35 Cajon St.,
Redlands, CA 92373
Redlands appoints its first female police chief, Rachel Tolber
Rachel Tolber has been named Redlands' first female chief of police. Tolber, who previously served as the interim chief, will officially assume her new role on Monday, June 12, according to a statement released by city spokesperson Carl Baker last week.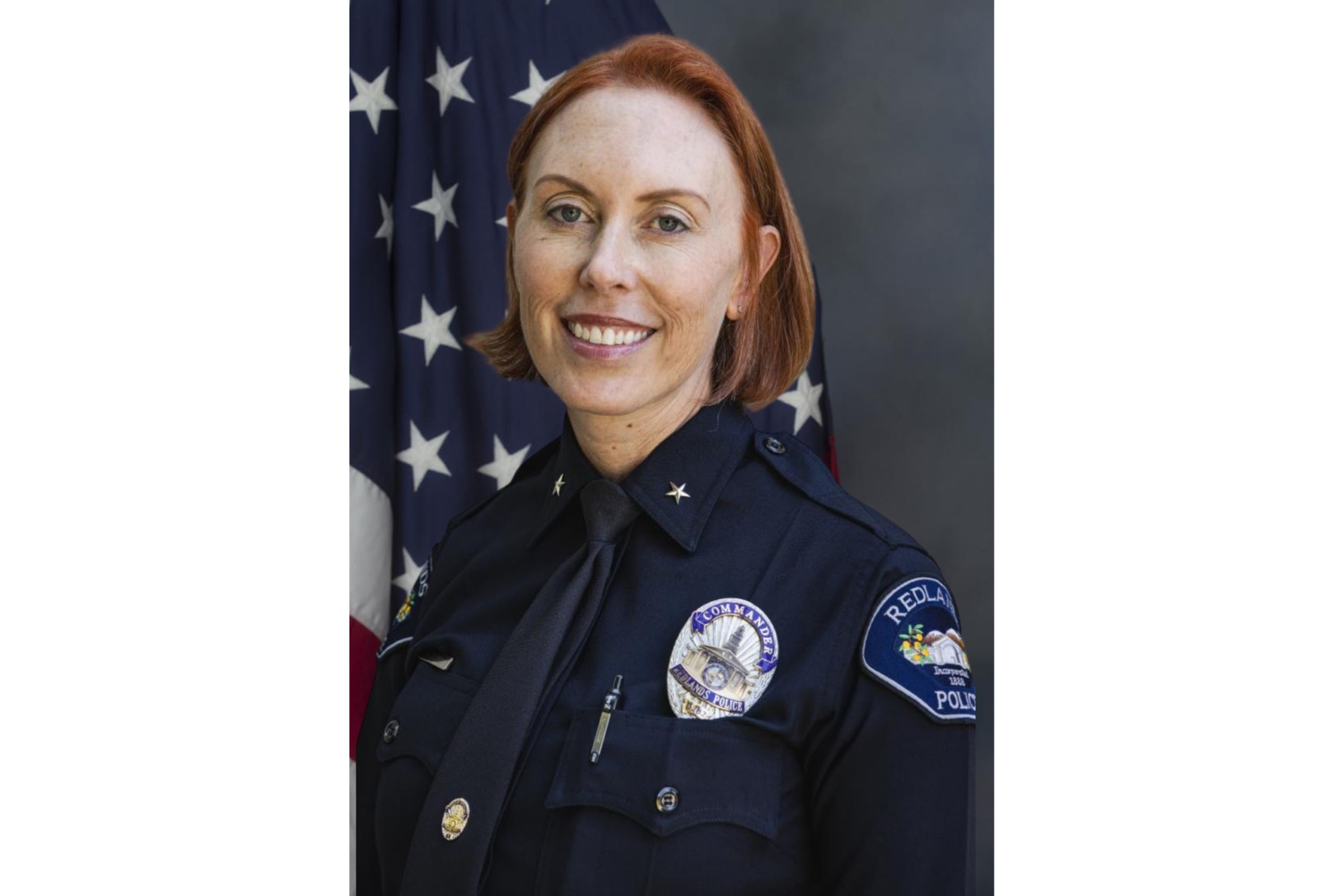 Following her appointment, Tolber expressed her gratitude in an email statement, "I am truly humbled and honored to be selected to lead the men and women of the RPD in our service of such an incredible community. I'm very fortunate to be part of this community and look forward to continuing to provide public safety and building meaningful relationships with all of our community partners, while providing the highest level of service to the residents of Redlands."
City Manager Charles Duggan, who appointed Tolber, expressed his confidence in Tolber's abilities, stating, "Rachel Tolber continues to exceed expectations as interim police chief… Rachel possesses all of the knowledge, skills, and abilities necessary to succeed as our next police chief."
Tolber, who began her law enforcement career as a student intern with the Redlands Police Department in 1997, has an extensive background within the department. She has held various positions, including field training officer, patrol officer and supervisor, detective, investigations supervisor, crisis negotiator, training manager, and professional standards officer. Throughout her tenure, Tolber has been instrumental in implementing innovative programs such as the Police and Corrections Team (PACT), a re-entry program for parolees, and the Citizen Volunteer Park Rangers program.
Tolber holds a bachelor's degree in psychology and sociology from the University of Redlands, a master's degree in criminology, law and society from the University of California, Irvine, and a master's degree in applied criminology from the University of Cambridge in the United Kingdom.
Her appointment comes after the retirement of Chief Chris Catren, whose retirement will become effective on June 9 due to a work-related back injury.
RUSD announces new superintendent
Redlands Unified School District announced the appointment of Mr. Juan Cabral as the new Superintendent of Schools.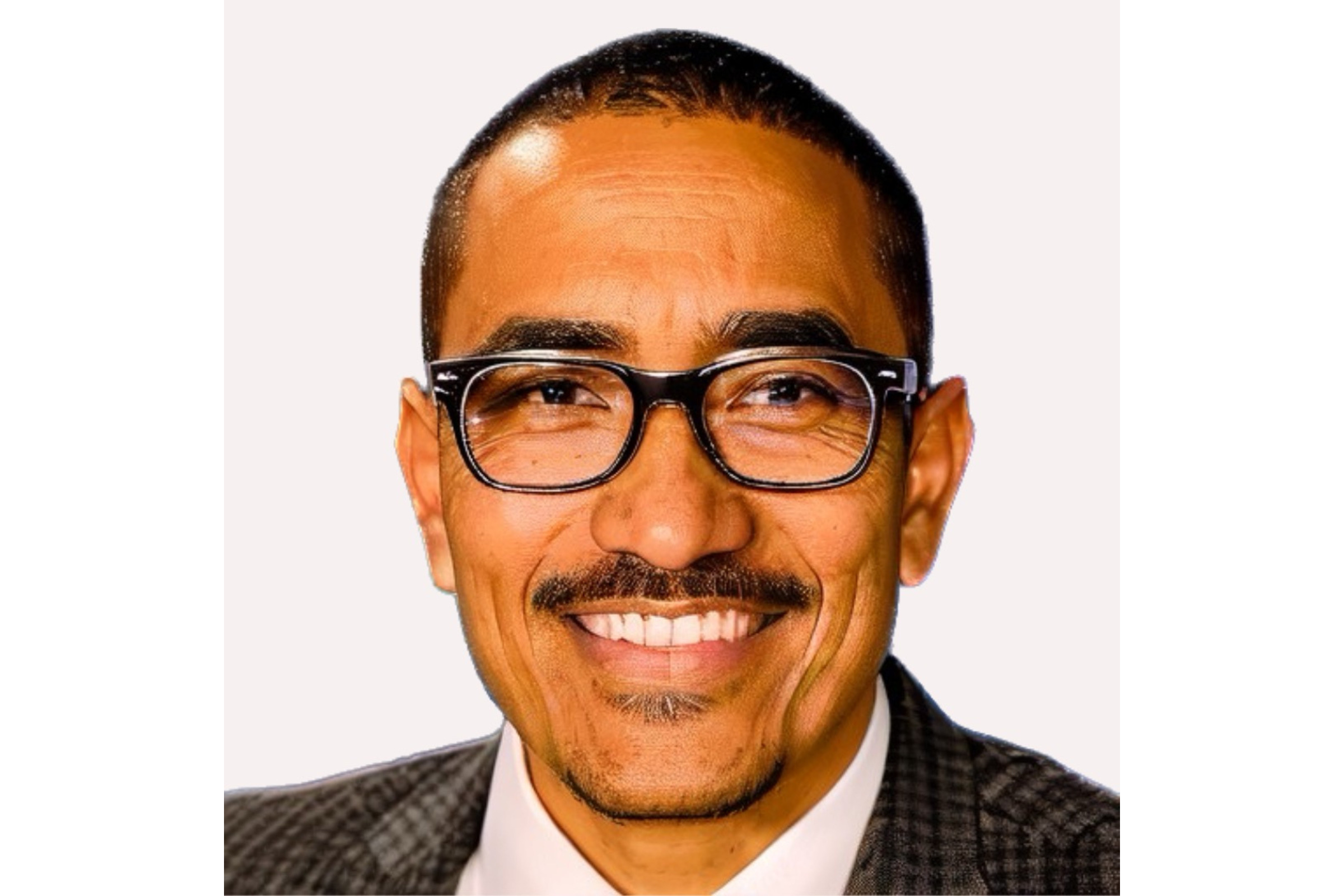 Cabral served the Val Verde Unified School District for seven years as Assistant Superintendent of Human Resources and in various other roles. Cabral holds a Master's Degree in Educational Leadership from the University of Redlands and a Bachelor's from UC Riverside.
As the new Superintendent, Mr. Cabral will oversee 26 schools, 20,000 students, and 2,300 staff members.
Cabral will officially assume the role on July 1, pending contract approval at the June 13 Board of Education meeting.
Cabral succeeds former Superintendent Mauricio Arellano.
Comments