REDLANDS, Calif. – The Redlands Chamber of Commerce is gearing up to host its Fall Job Fair, providing a valuable opportunity for job seekers in the community.
More than 30 participating employers in the fields of customer service, government, manufacturing, retail, warehouse, education, logistics, insurance, healthcare, and more plan to attend.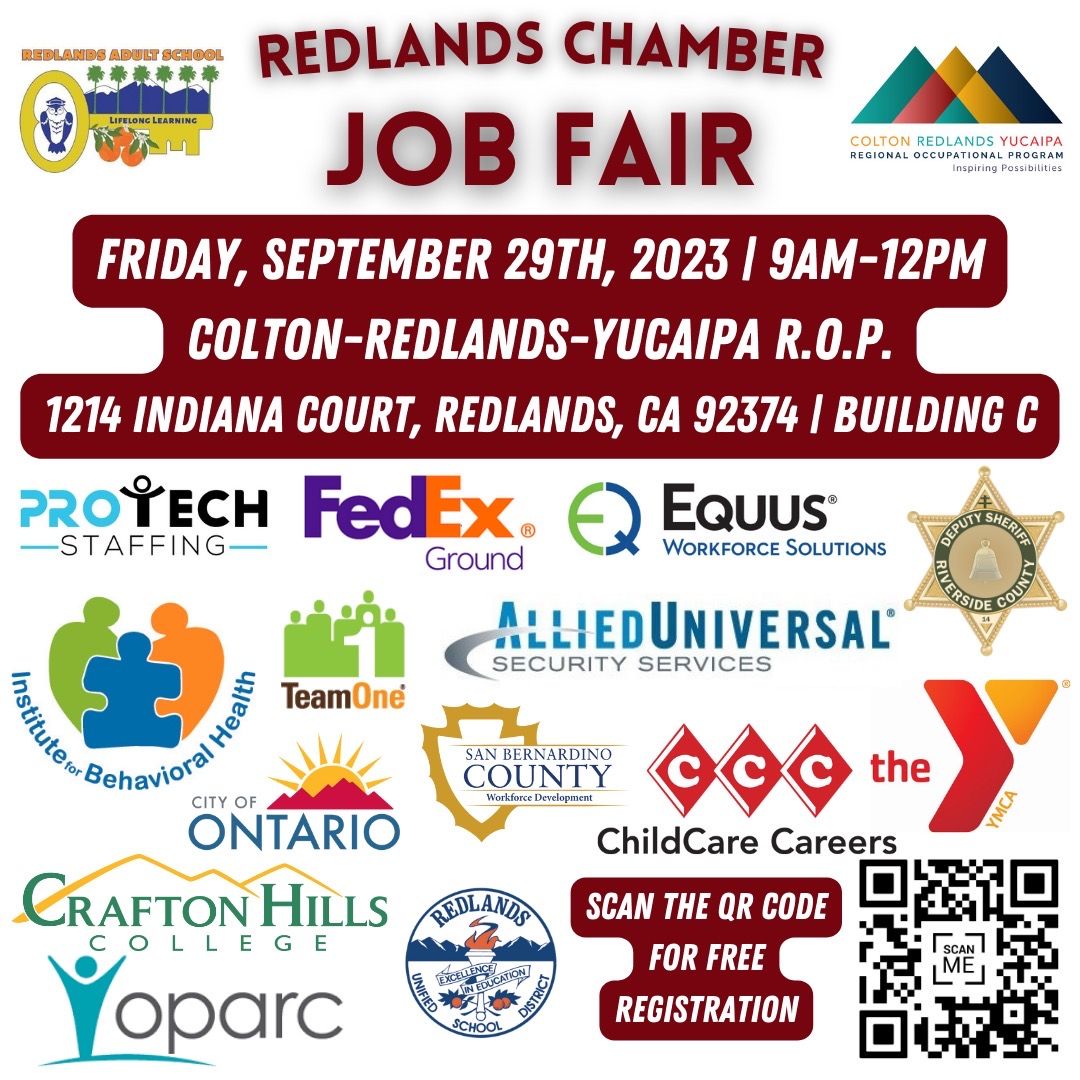 Job seekers can connect with employers with immediate openings in Redlands and its surrounding areas. Some of the participating job fair employers include:
Logistics: Fed EX Ground
Government: Caltrans, Bernardino County Human Resources,
Public Safety: Offices of Riverside and San Bernardino County Sheriff, US Border Patrol, Federal Bureau of Prisons, Riverside County Probation
Healthcare: Institute for Behavior Health and OPARC
Education: ChildCare Careers, Redlands Unified School District, YMCA of the East Valley, Crafton Hills College, and Boys and Girls Club Greater Redlands & Riverside.
EQUUS Workforce Solutions, Inland Empire Job Corps, and TEAM One Staffing will also be on-site for the event.
The event is scheduled for Friday, September 29, 2023, from 9:00 a.m. to 12:00 p.m. in Redlands.
The event will be held at Colton-Redlands-Yucaipa ROP, 1214 Indian Court, Redlands, Building C.
Click below for more information and to register:
---
Comments