REDLANDS, Calif. — The Redlands Fire Department will host its annual open house on Saturday, Oct. 14, to support National Fire Prevention Week.
Fire prevention week: The National Fire Protection Association's 2023 campaign is "Cooking safety starts with YOU. Pay attention to fire prevention." According to the National Fire Protection Association, cooking is the country's leading cause of home fires and home fire injuries. The Redlands Fire Department urges all residents to embrace this year's theme and help prevent fires by learning about cooking safety.
Details: The Redlands Fire Department's open house, which will be on Saturday, Oct. 14, from 10 a.m. to 2 p.m. at Fire Station 261 on E. Citrus Ave, is a fun and educational event the whole family will enjoy.
During the open house, CPR demonstrations and jaws of life rescue tools will be displayed. Visitors can check out the new aerial ladder truck and tour the fire station. There will also be a bounce house, and Sparky the Fire Dog is expected to stop by.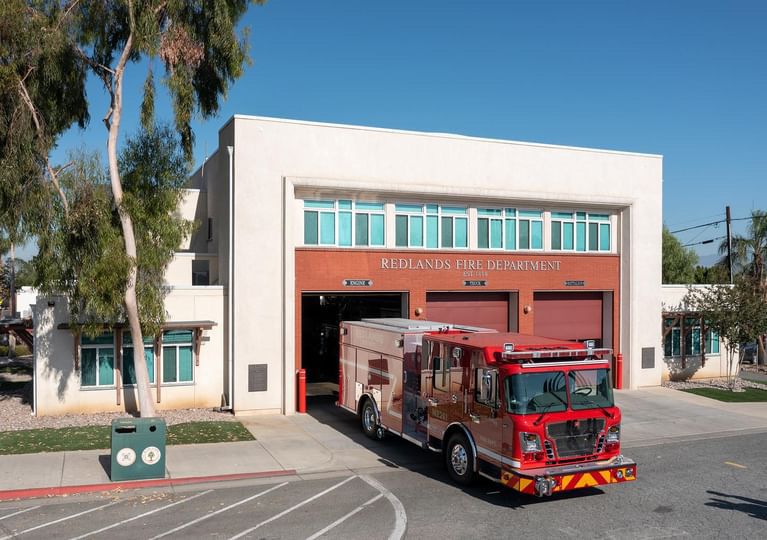 Zoom out: Cooking fires account for nearly half (49%) of all home fires in the U.S., according said Lorraine Carli, vice president of outreach and advocacy at the National Fire Protection Association. "These numbers tell us that there is still much work to do when it comes to better educating the public about ways to stay safe when cooking," said Carli.
Between 2017 and 2021, U.S. fire departments responded to an estimated average of 158,400 home-structure fires started by cooking activities per year, according to a National Fire Protection Agency report published in September.
These fires resulted in an average of 470 civilian deaths and 4,150 fire injuries annually. More than one-quarter of the people killed by cooking fires were sleeping at the time.
Moving forward: Redlands Fire Department suggests simple but important actions that can be taken to mitigate the risks of home fire from cooking:
Watch what you heat. Always keep a close eye on what you are cooking and set a timer to remind you that you are cooking.
Turn pot handles toward the back of the stove.
Always keep a lid nearby when cooking. If a small grease fire starts, slide the lid over the pan and turn off the burner.
Have a kid-free and pet-free zone of at least three feet around the stove or grill and anywhere else hot food or drink is prepared or carried.
For more information about Redlands Fire Prevention Week programs and activities, contact the Community Risk Reduction Division at fireprevention@cityofredlands.org or by calling (909) 798-7601.
You can also learn more about cooking safety through the Fire Prevention Week website or through the kid-friendly fire safety site sparky.org.
---
Comments